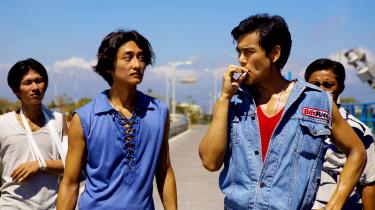 A few of Reel Asian's 2011 selections are nominated for this year's Golden Horse awards, one of the most prestigious Chinese language film awards considered by many to be the Asian equivalent to the Oscars. Amongst the nominations are our Centerpiece Presentation, Jump! Ashin with Eddie Peng (also in our opening night film, Lover's Discourse) for Best Actor and Lawrence Ko (who was in last year's closing night film, Au Revoir Taipei) for Best Supporting Actor. Other nominations for Jump! Ashin include Best Original Screenplay, Best Original Score and Best Original Song. Jump! Ashin plays at the Royal Theatre (608 College St.) on Saturday, November 12 at 7:45pm.
Our Richmond Hill opening night film, Overheard 2 starring Lau Ching Wan, Louis Koo and Daniel Wu is also nominated for Best Editing, Best Action Choreography and Best Sound Effects.
Want to check out these amazing films? Tickets on sale on our website at www.reelasian.com.